Main Restaurant
Delicious and nutritional cuisine. Crete's freshest local ingredients.
Our Chef welcomes you every morning and every evening and invites you to enjoy the great variety of homemade foods and desserts in a highly practical and ergonomic environment. Discover the blend of local and international flavours in a 14-day-long themed-buffet. Explore the authentic homemade Greek gastronomy through a wide variety of typical dishes created with fresh local ingredients and the original recipes and feel the value of the gastronomic experience.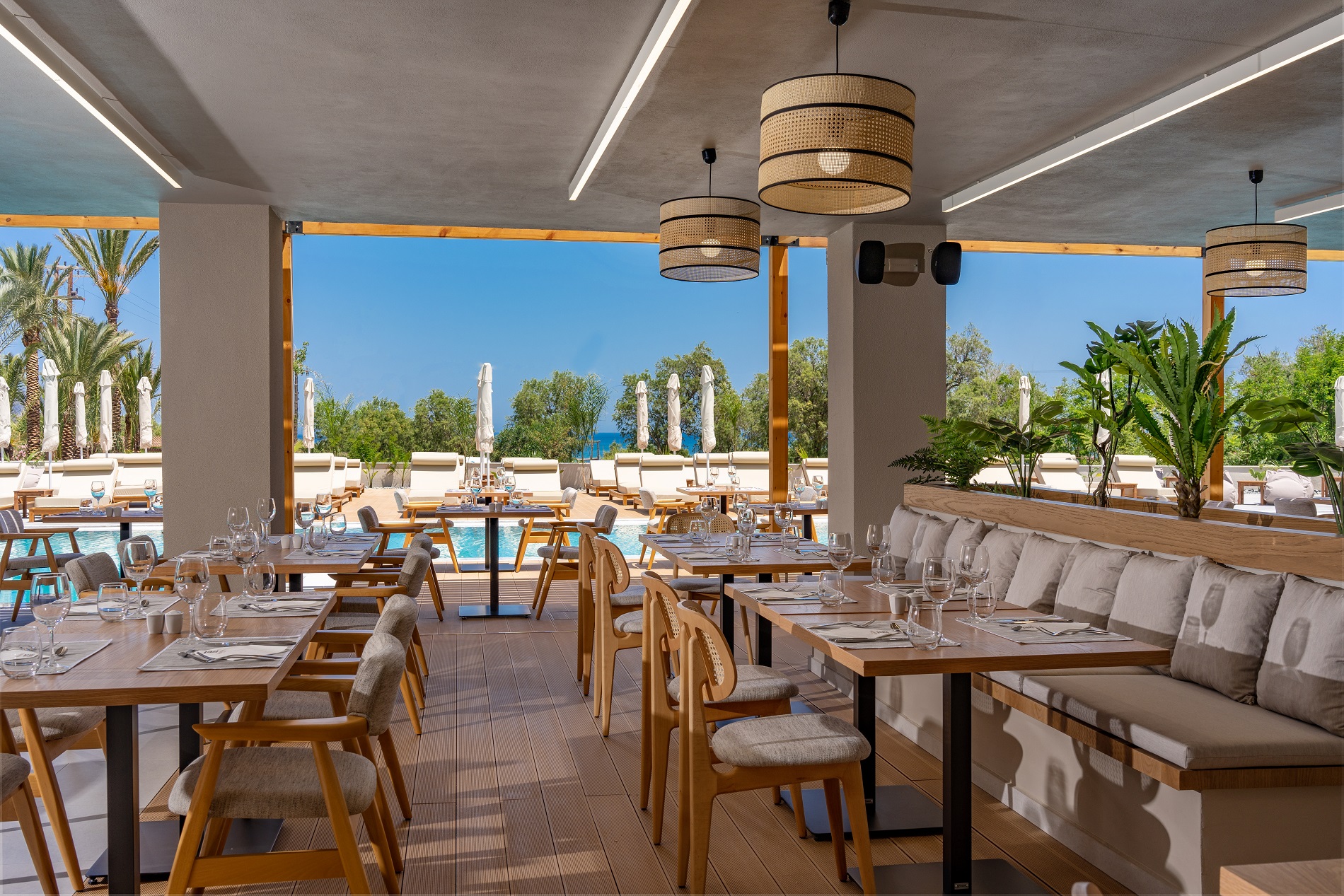 Elia A La Carte Restaurant
Fine Dining - Stylish facilities harmonically integrated into a natural landscape of stunning beauty.
Indulge your senses. Our a la Carte Restaurant Elia pairs stunning natural beauty and unique culinary delights. Our chef designs dishes that harmoniously combine traditional fragrances, flavours, textures and colours with a contemporary twist giving you a taste of the most elegant gastronomy while enjoying the peacefulness of the Cretan sea and the harmony of the natural landscape accompanied by a glass of our exclusive Greek wines.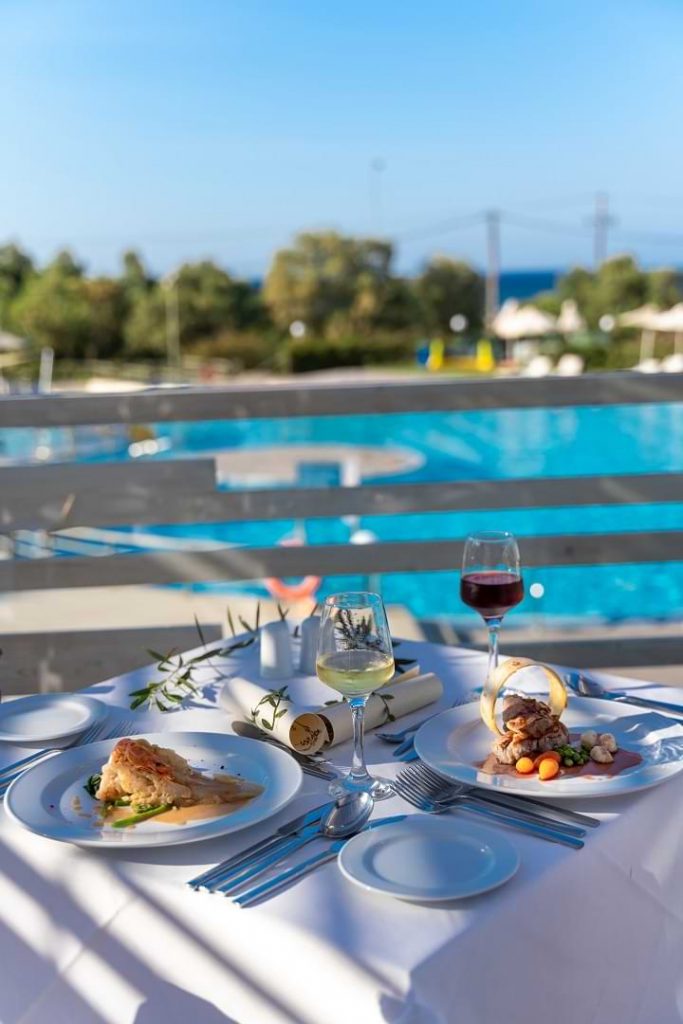 Thalassa Grill / Fish Restaurant
Unique gastronomic environment. Authentic flavours and unique creations.
BBQ – Discover the most typical dining experience in Crete. Dive into the Cretan sunset and enjoy local specialties of BBQ cuisine. Free your mind and escape into the night sky of Crete through the stars, the moonlight and the revitalising sound of the sea.
FISH NIGHT – Join us to a unique gastronomic experience every Sunday in our 'Thalassa' Restaurant and discover the authentic Greek Fish flavours prepared in a unique style. Indulge your senses with an exquisite fish Menu in an exclusive environment right at the beach and between the Aegeo Sea and Creta's White Mountains.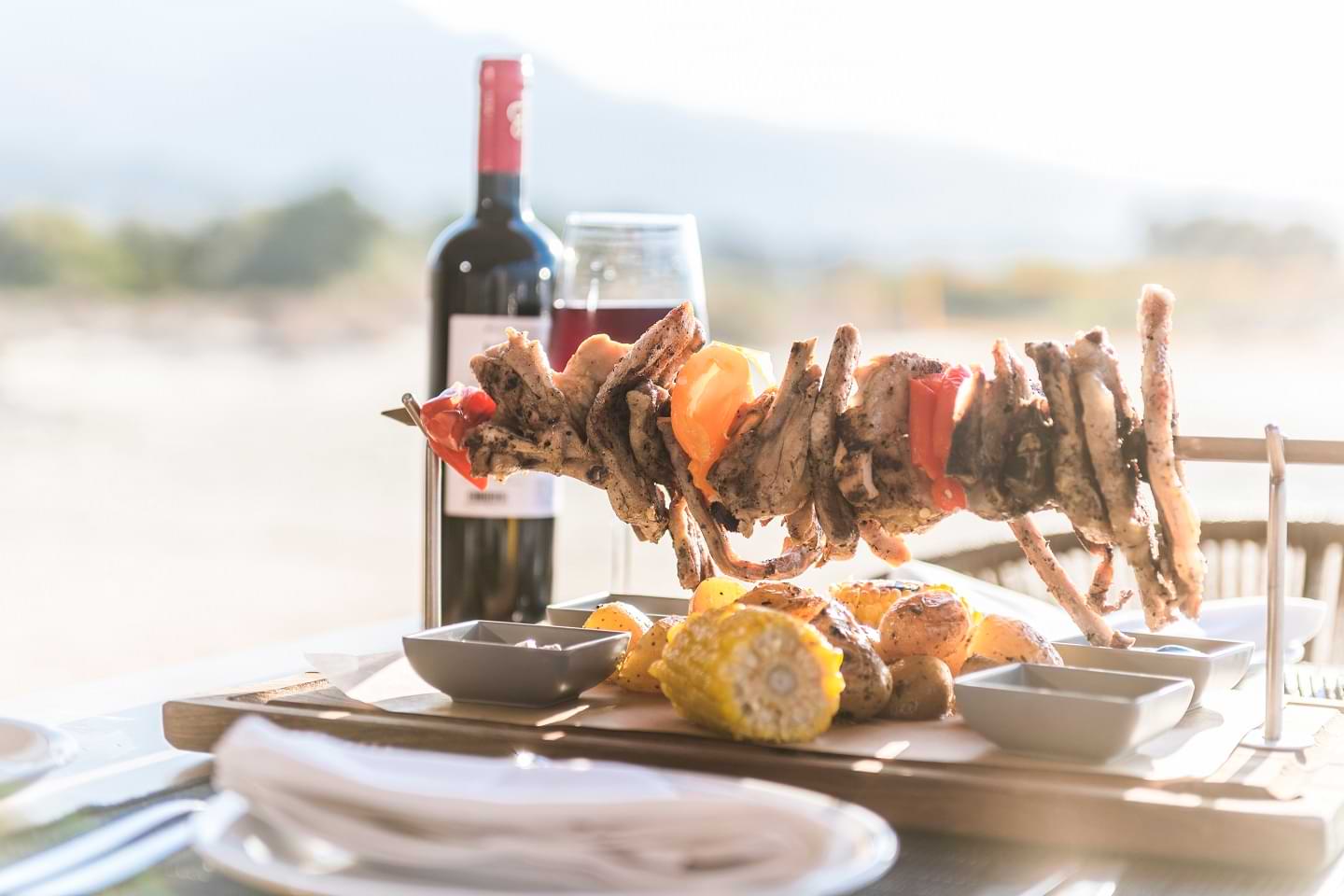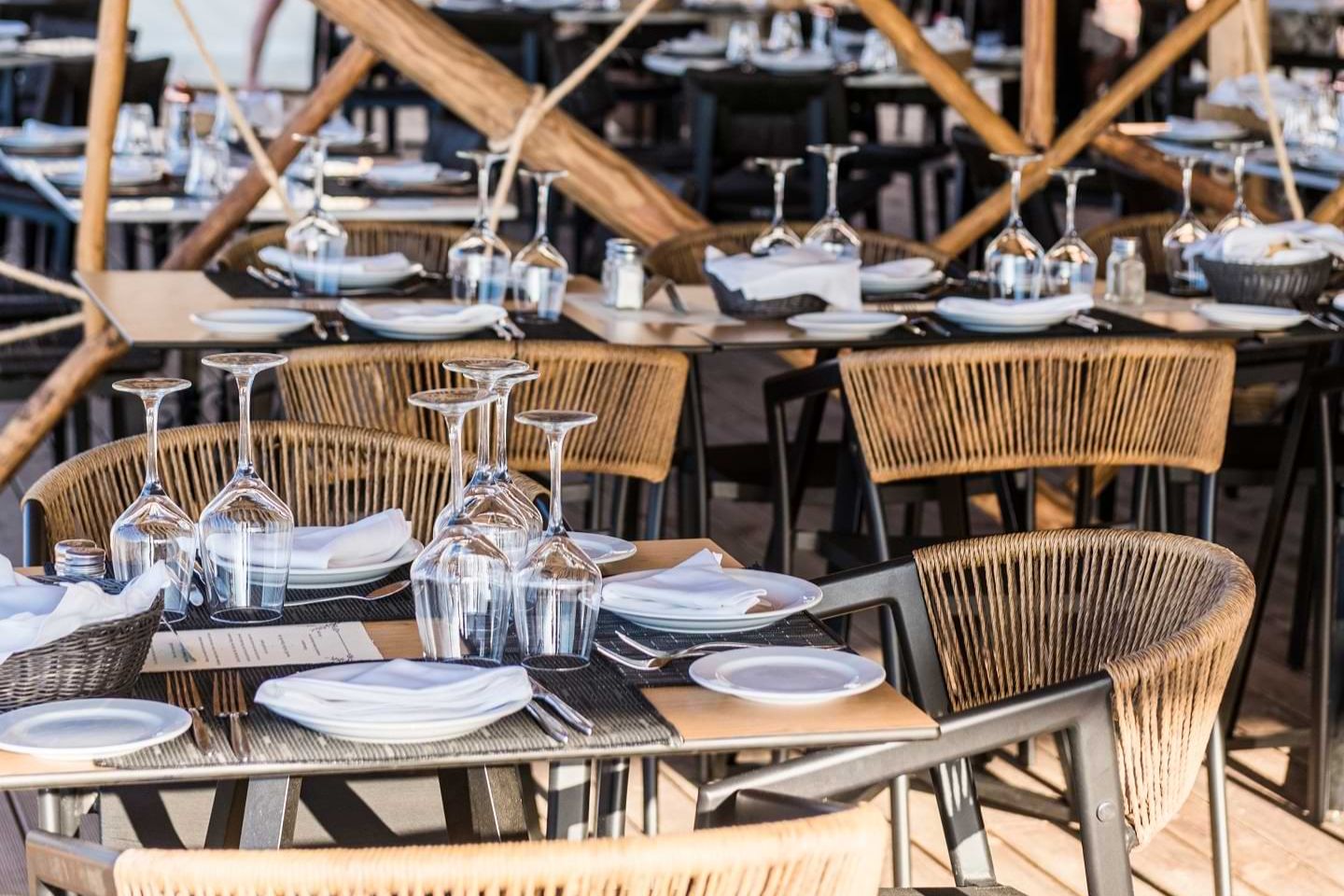 In our all new Beach Restaurant "Meze" we indulge your taste with Greek specialties and refreshing drinks. Find and try out delicious meals from the Greek gastronomy that are daily freshly prepared, Taste a piece of Greece.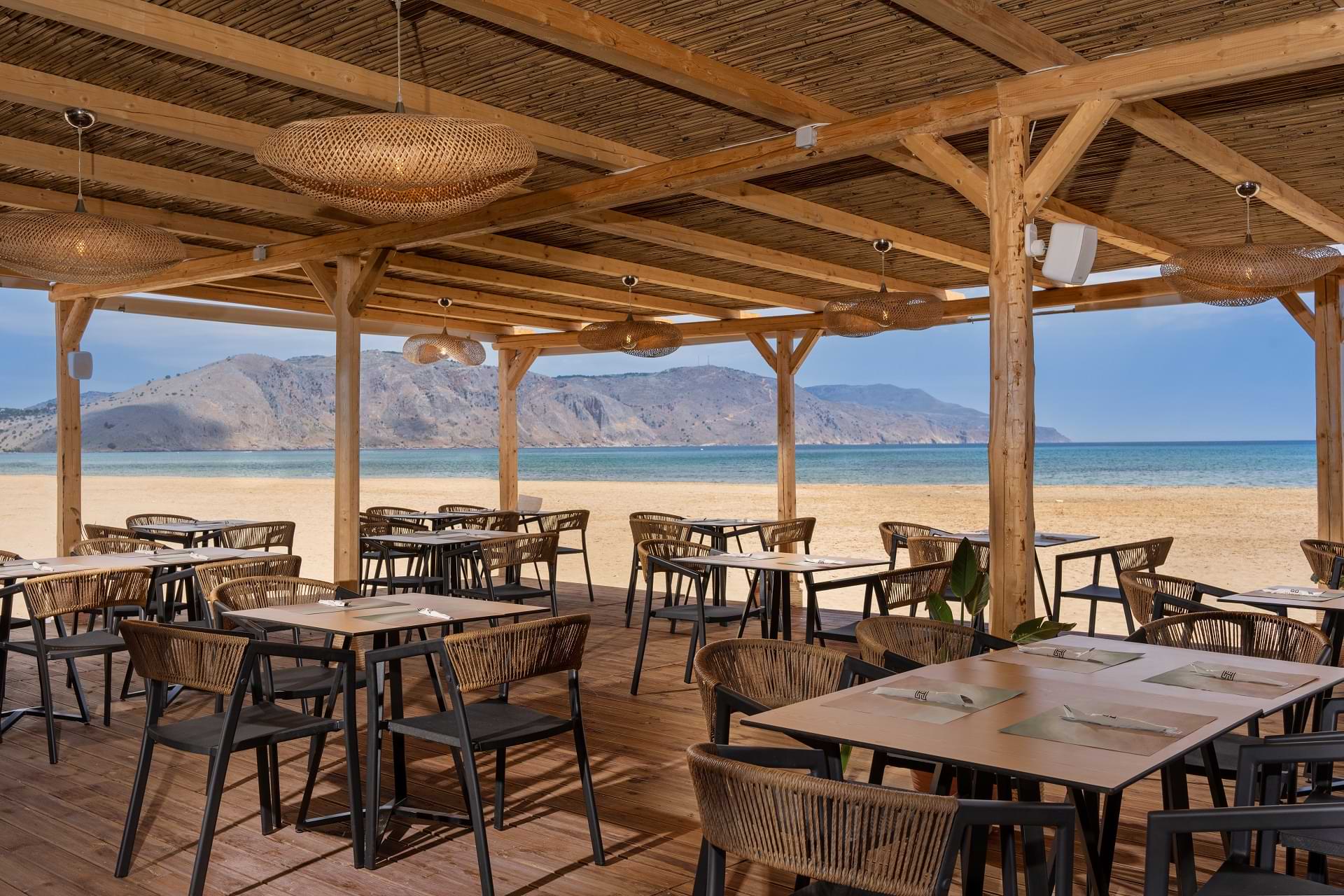 Thalassa Private Fine Dining
Enjoy a private dinner, a romantic night out, a distinct celebration, a unique anniversary, or any special occasion with a fine dining experience in a top-end luxury scenery under the stars of Crete's night sky.
Choose between 4 exclusive Menus that have been created to enhance your gastronomic horizons and indulge yourself with an exclusive on-site service.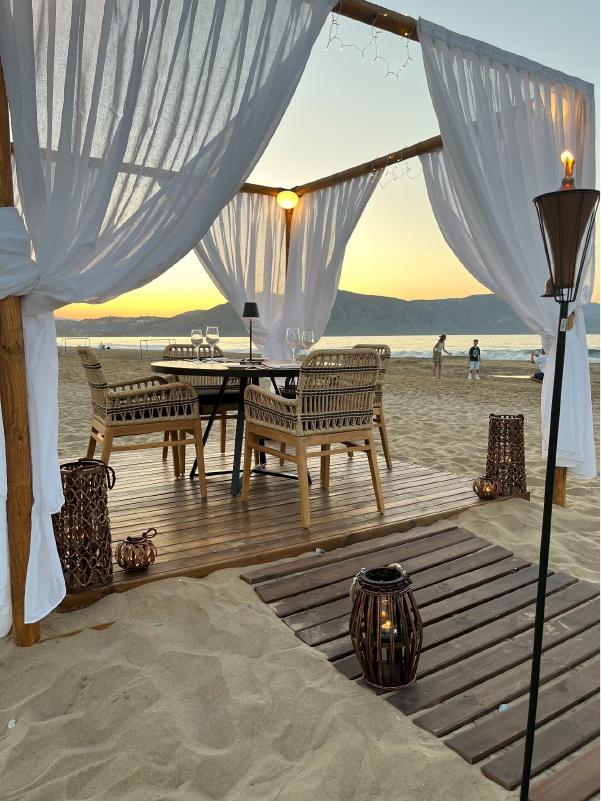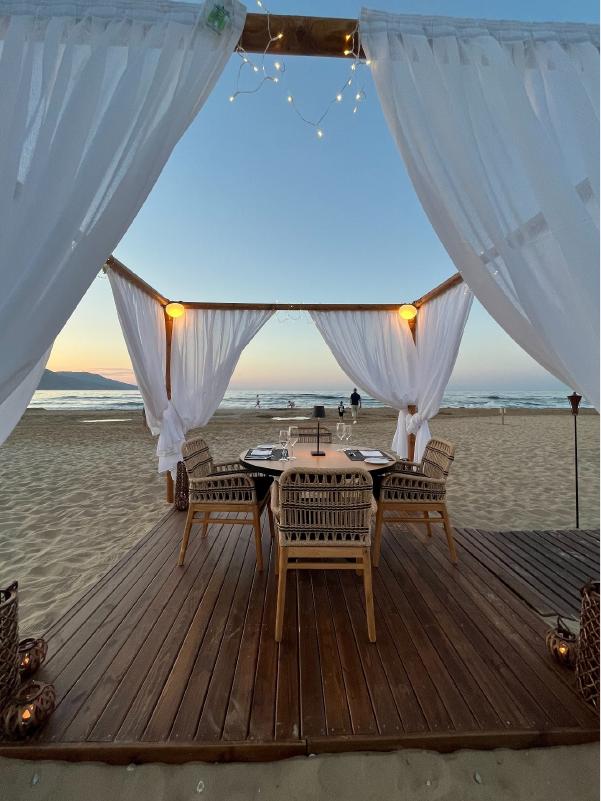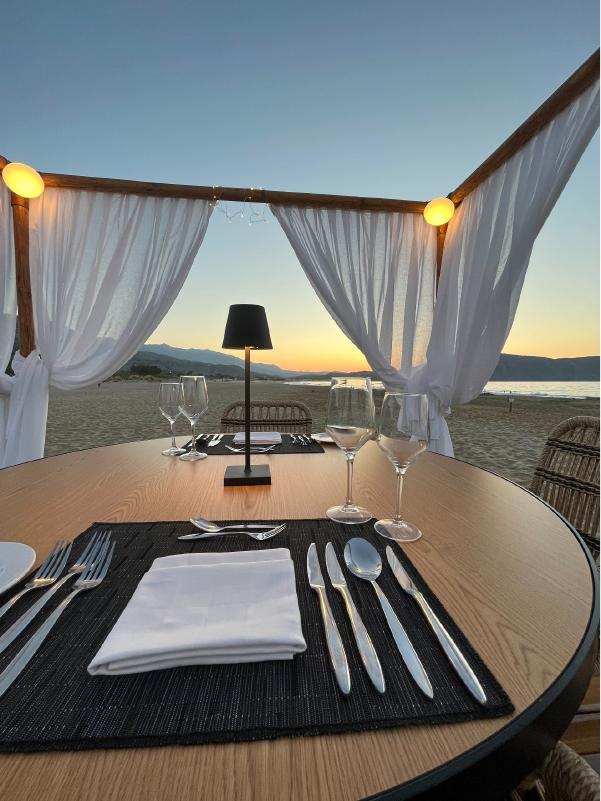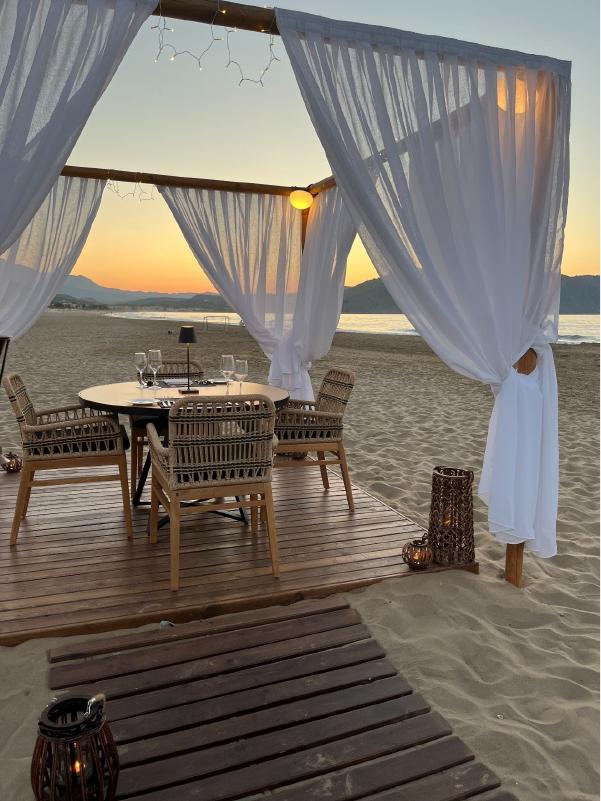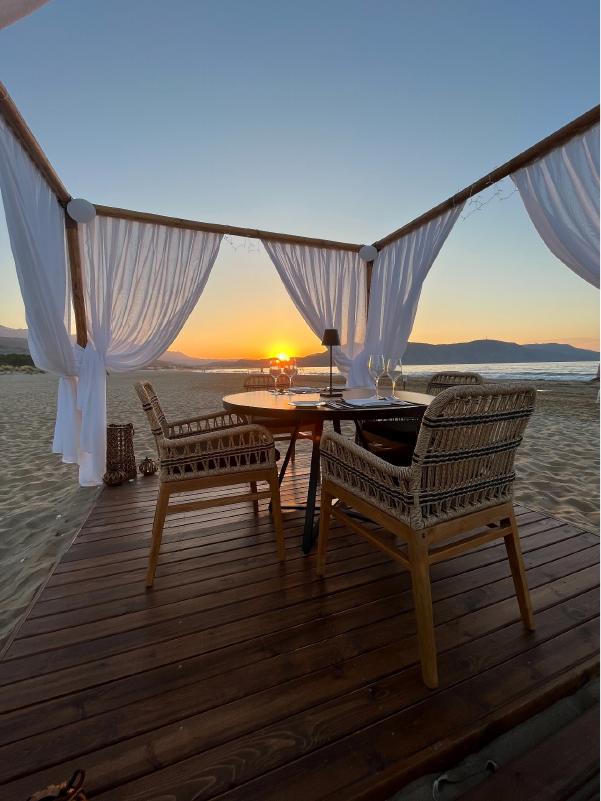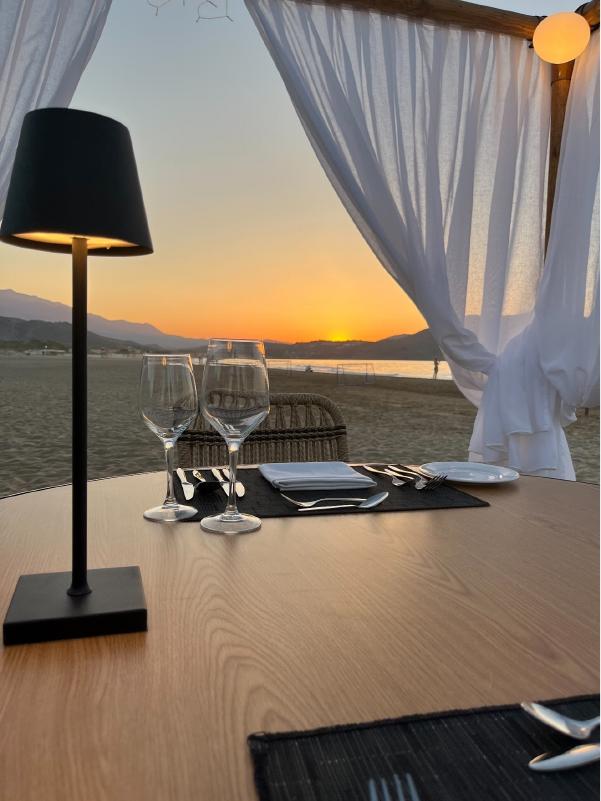 Drinks & Beverages
Come and discover the flair of life in style and with an excellent service. Enjoy delicious drinks and snacks in a space of relax and modern style surrounded by amazing natural beauty.
Trully relax in the bar's island setting with views to the hotel's glittering sea. Enjoy snacks, desserts, refreshments, ice cream or your favourite drink all day long. In the evenings, witness the wonderful sunset and delight yourself with a cocktail within an exotic quiet setting.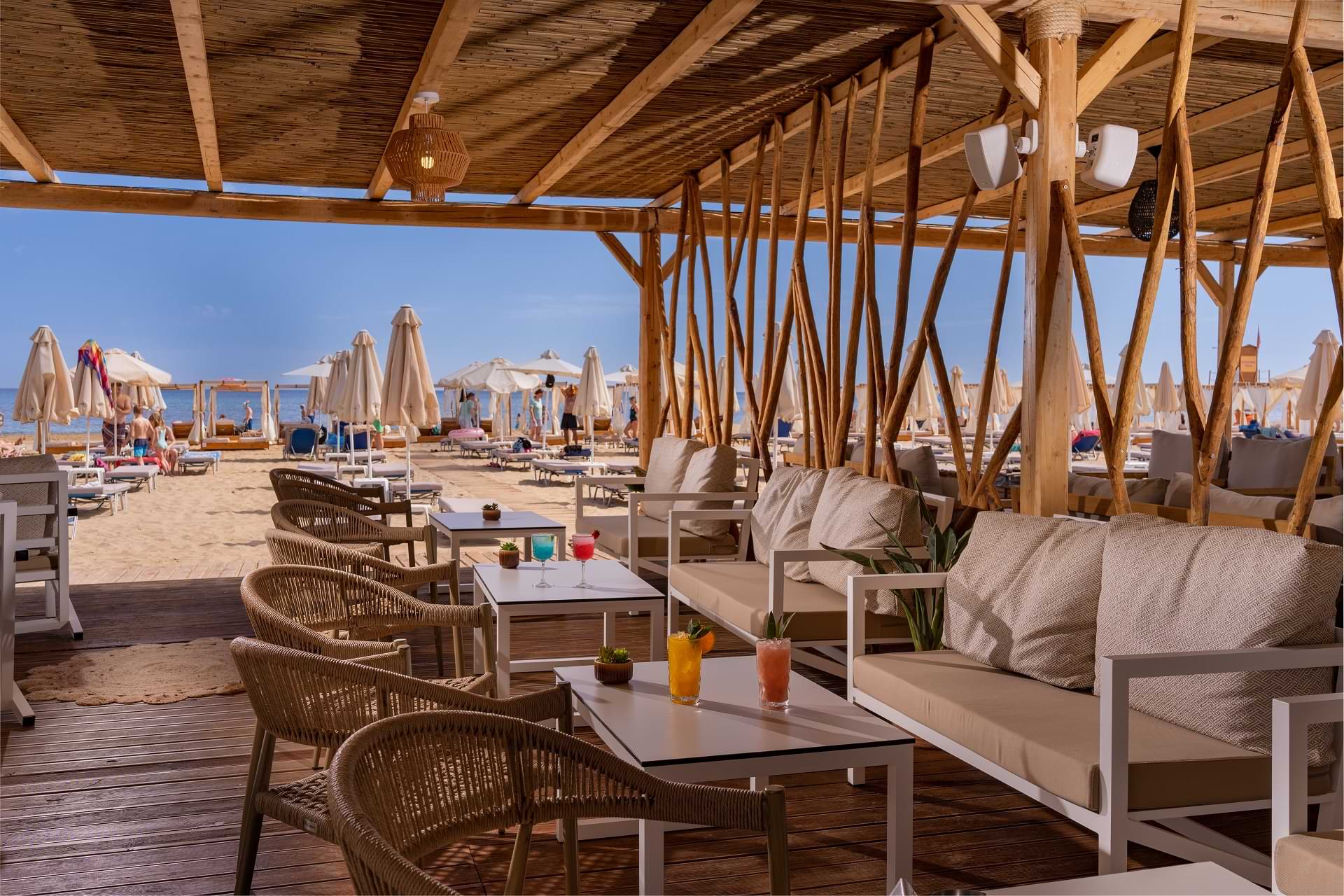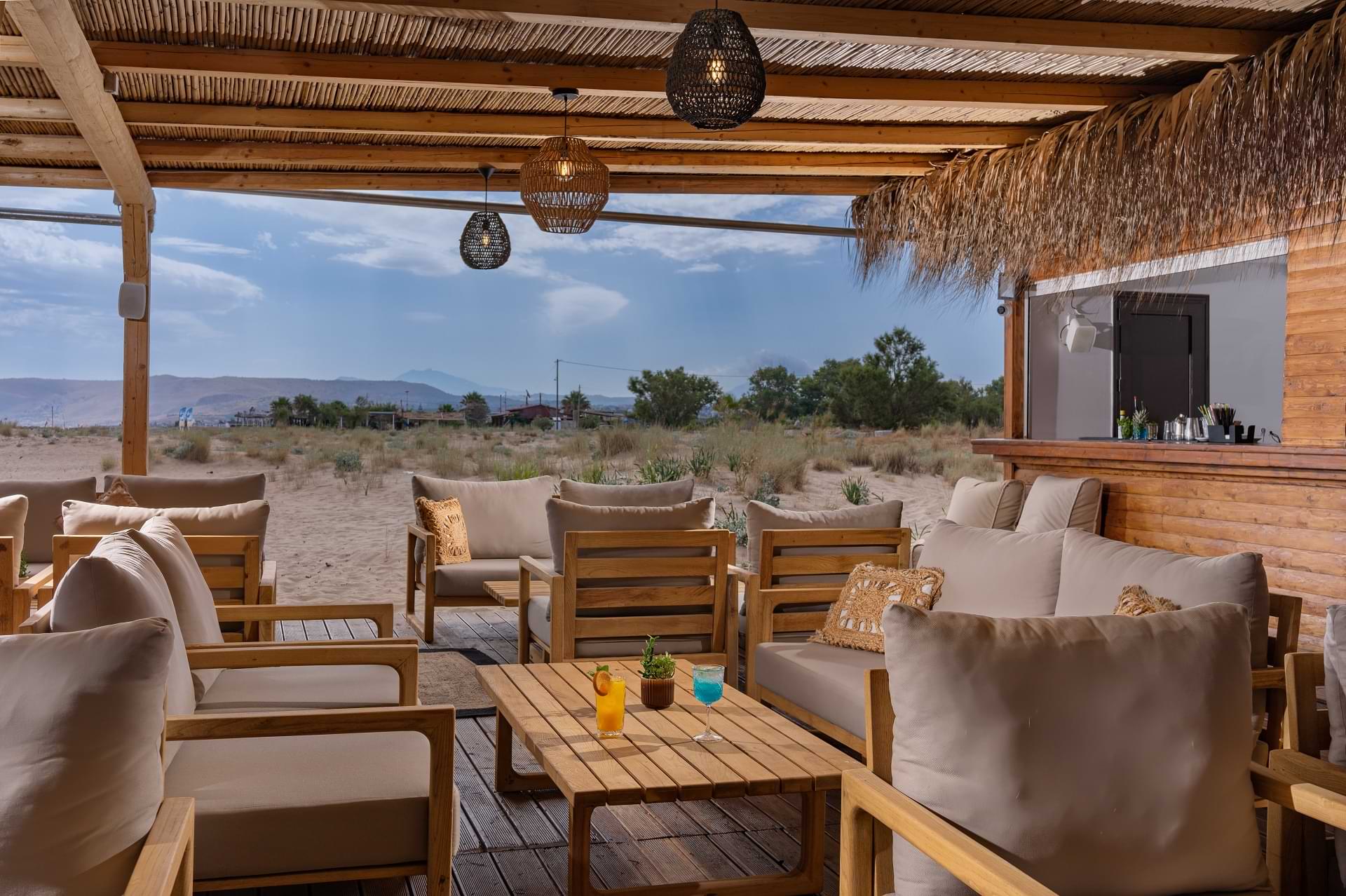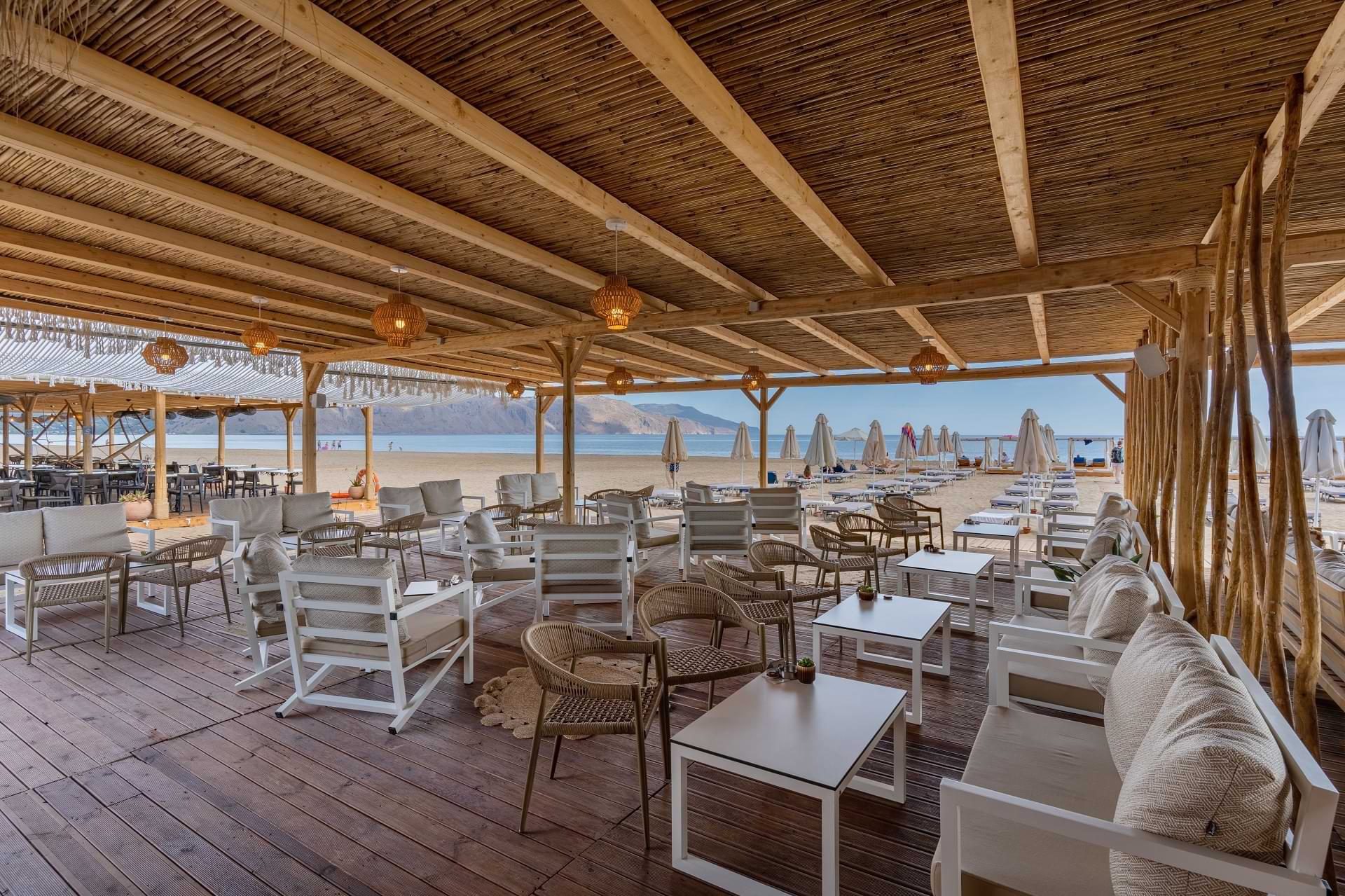 Roof Top Bar
Looking for a slice of class in a glass?
An ideal setting for evenings under the stars, with a view to the White Mountains which opens on to a lovely outdoor lounge area with panoramic views to the central pool and to the gardens as well as to the evening entertainment. Enjoy exotic cocktails, excellent drinks in a pleasant environment with fine music.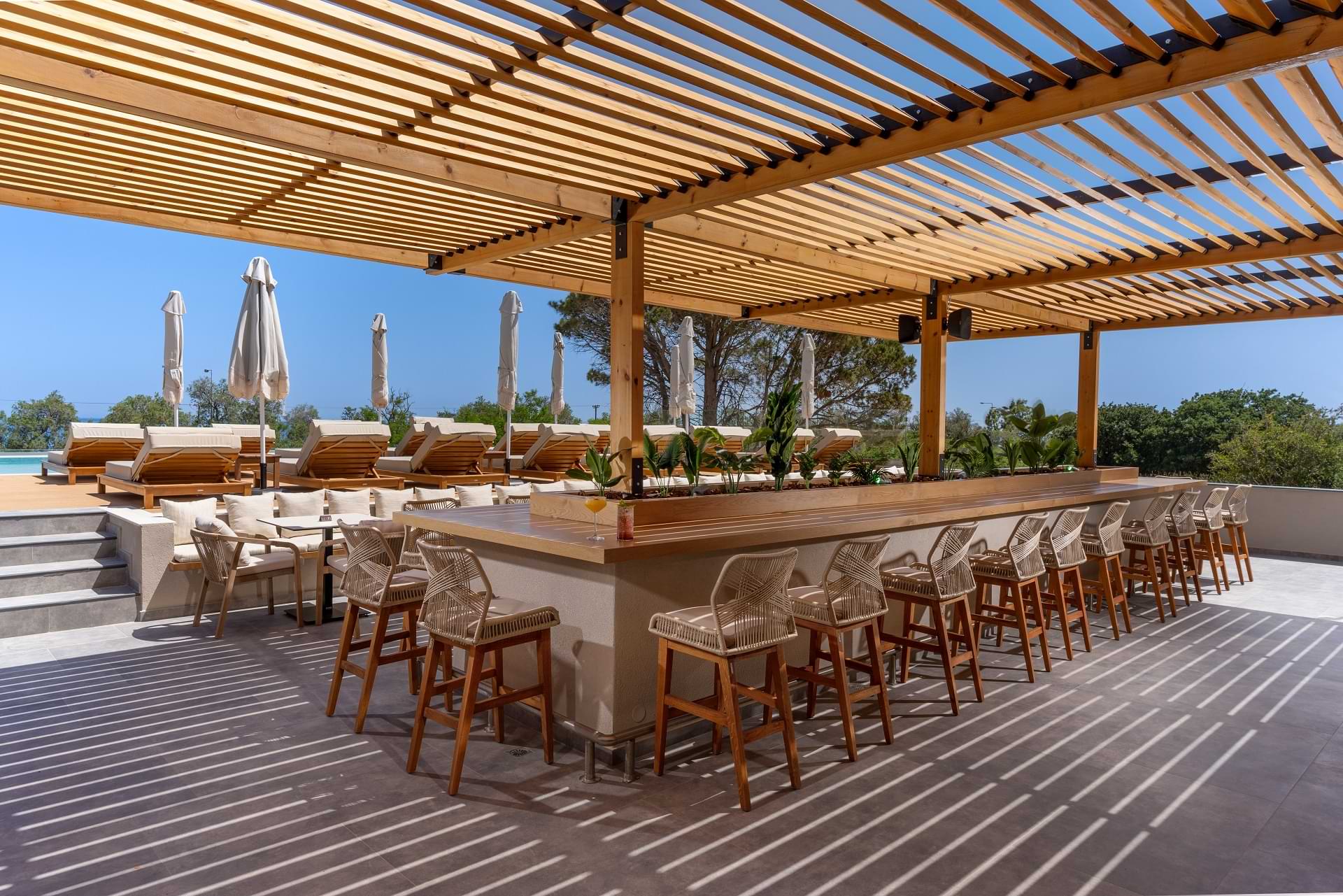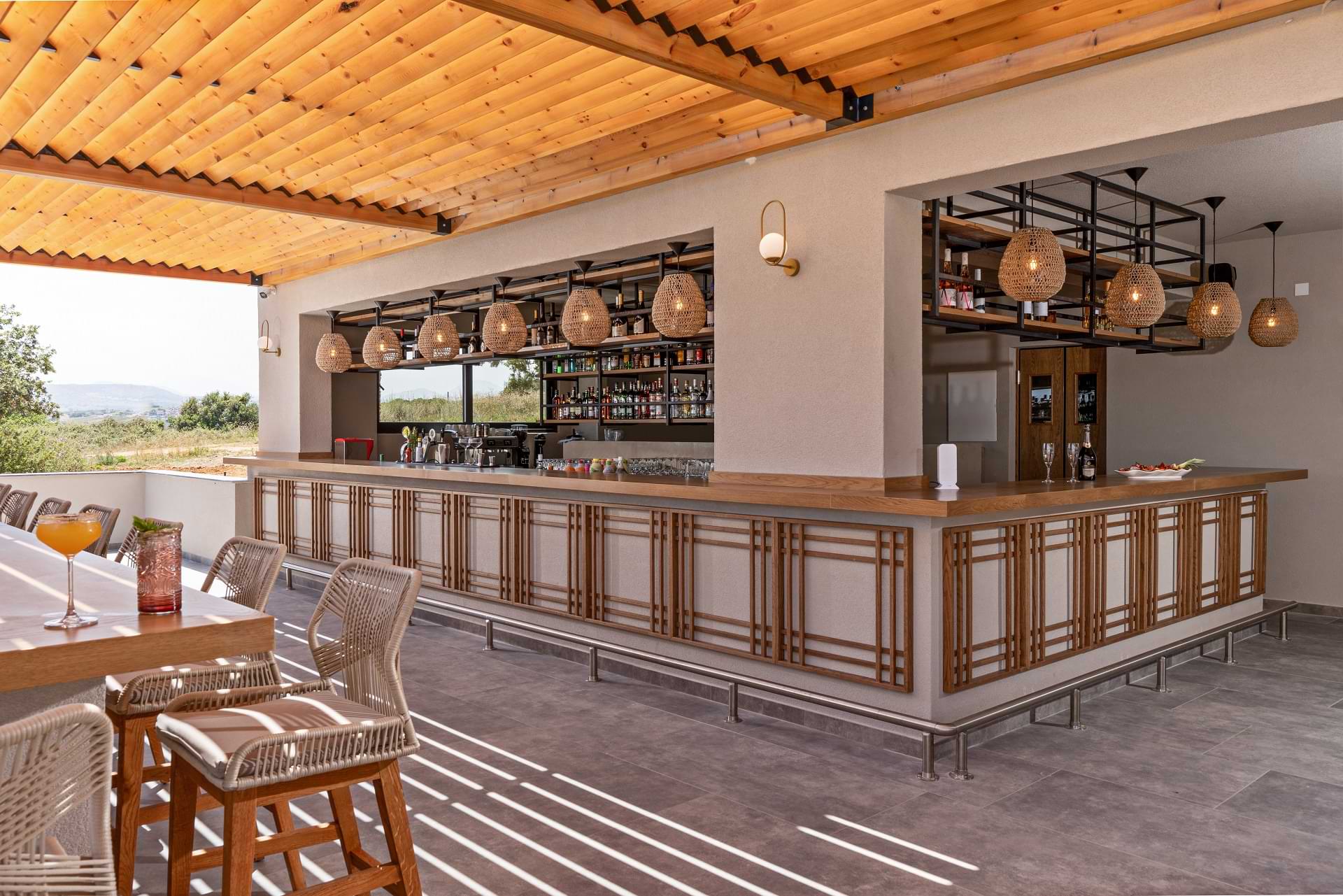 Lively area of fun between the mountains and the sea for the morning amousement. Refresh yourself in the shade, or under the waterfall in the water play- area. Enjoy unforgettable family moments under the sun with an ice-cream, or a snack or with a refreshing drink.