Κεντρικό Εστιατόριο
Γευστική κουζίνα υψηλής διατροφικής ποιότητας με αγνά υλικά από τον τόπο της Κρήτης.
Ο Σεφ μας, σας καλωσορίζει κάθε πρωί και κάθε απόγευμα και σας προσκαλεί να δοκιμάσετε μια σειρά από φρέσκα ετοιμασμένα πιάτα και εδέσματα σε ένα χώρο υψηλής άνεσης και εργονομίας. Ανακαλύψτε το δέσιμο και την ποικιλία από συνταγές του τόπου και του κόσμου σε ένα 14ήμερο θεματικό ταξίδι γεύσης. Γευτείτε και απολαύστε την κρητική κουζίνα μέσα από τα πιάτα μας που δημιουργούμε καθημερινά με τα πιο αγνά υλικά από την Κρήτη, την Ελλάδα και τον κόσμο. Καλή σας όρεξη.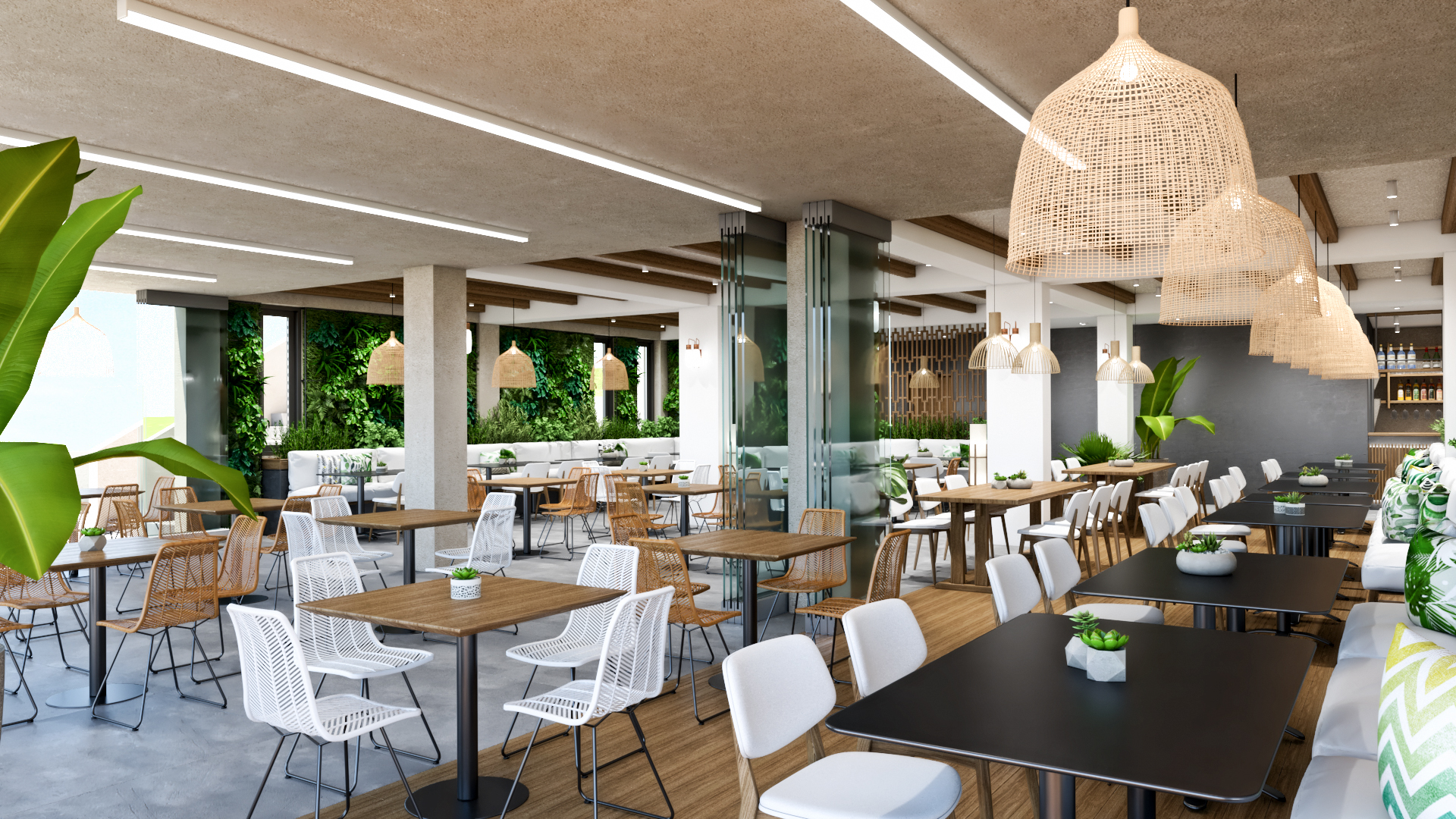 Εστιατόριο A-La-Carte "Elia"
Υψηλή κουζίνα σε ένα χώρο μοντέρνο, λιτό και απέριττο απόλυτα ενσωματωμένο σε ένα τοπίο μοναδικής φυσικής ομορφιάς.
Το εστιατόριο ¨Ελια¨ συνδυάζει την εκπληκτική φυσική ομορφιά της Κρήτης με μοναδικές γευστικές δημιουργίες. Ο Σέφ σχεδιάζει και επιμελείται για εσάς πιάτα που μέσα από τις μυρωδιές και την γεύση φέρνουν κοντά την κρητική παράδοση και την μοντέρνα μαγειρική τέχνη σε ένα περιβάλλον φυσικού κάλους και αισθητικής. Απολαύστε το δείπνο σας σε ένα χώρο με διακριτικότητα, ησυχία και άποψη και συνοδέψτε τη βραδιά σας με ένα από τα εξαιρετικής ποιότητας ελληνικά κρασιά μας.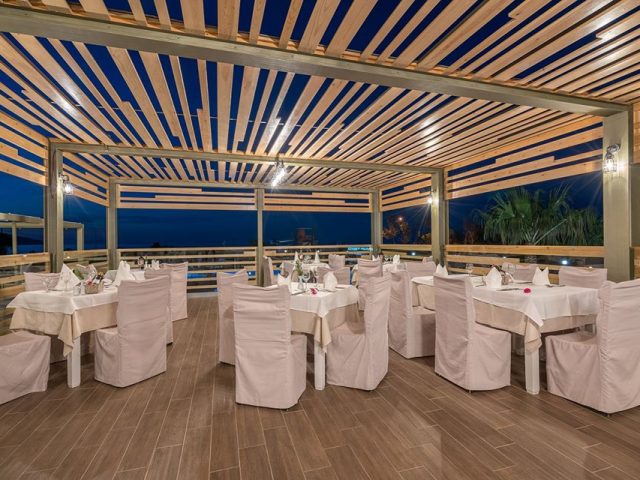 Beach Grill Restaurant "Θάλασσα"
Μοναδικό περιβάλλον, αυθεντικές γεύσεις και κλασσικές κρητικές γαστρονομικές δημιουργίες με κρέας και ψάρι.
BBQ – Ανακαλύψτε το πιο τυπική εμπειρία γεύματος της Κρήτης. Απελευθερώστε το μυαλό σας με το ηλιοβασίλεμα και απολαύστε τις γεύσεις της κρητικής σχάρας. Αποδράστε στον νυχτερινό ουρανό μέσα από τα αστέρια, το φώς του φεγγαριού και τον αναζωογονητικό ήχο των κυμάτων της θάλασσας και μια παγωμένη μπύρα από τον ιδιαίτερο μας κατάλογο μπύρας. Fish Night – Ελάτε κάθε Κυριακή να γευθείτε την αυθεντική εμπειρία της Κρητικής Ψαροβραδιάς ετοιμασμένη με τον πιο παραδοσιακό τρόπο. Καλομάθετε τον εαυτό σας με μια βραδιά ανάμεσα στο Αιγαίο και τα Λευκά Όρη. Δοκιμάστε τα εκπληκτικά κρασιά αυτού του τόπου και κερδίσετε για πάντα μοναδικές αναμνήσεις.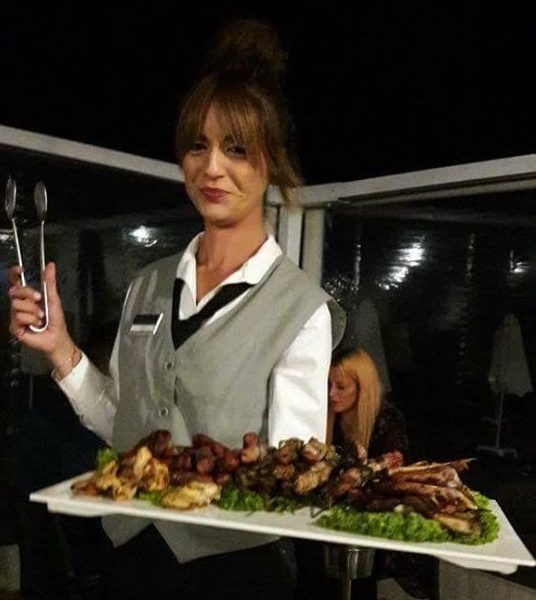 Απολαύστε ελληνικές παραδοσιακές σπεσιαλιτέ από μεγάλη ποικιλία. Δοκιμάστε την Ελλάδα στο καλύτερο της δίπλα στη θάλασσα.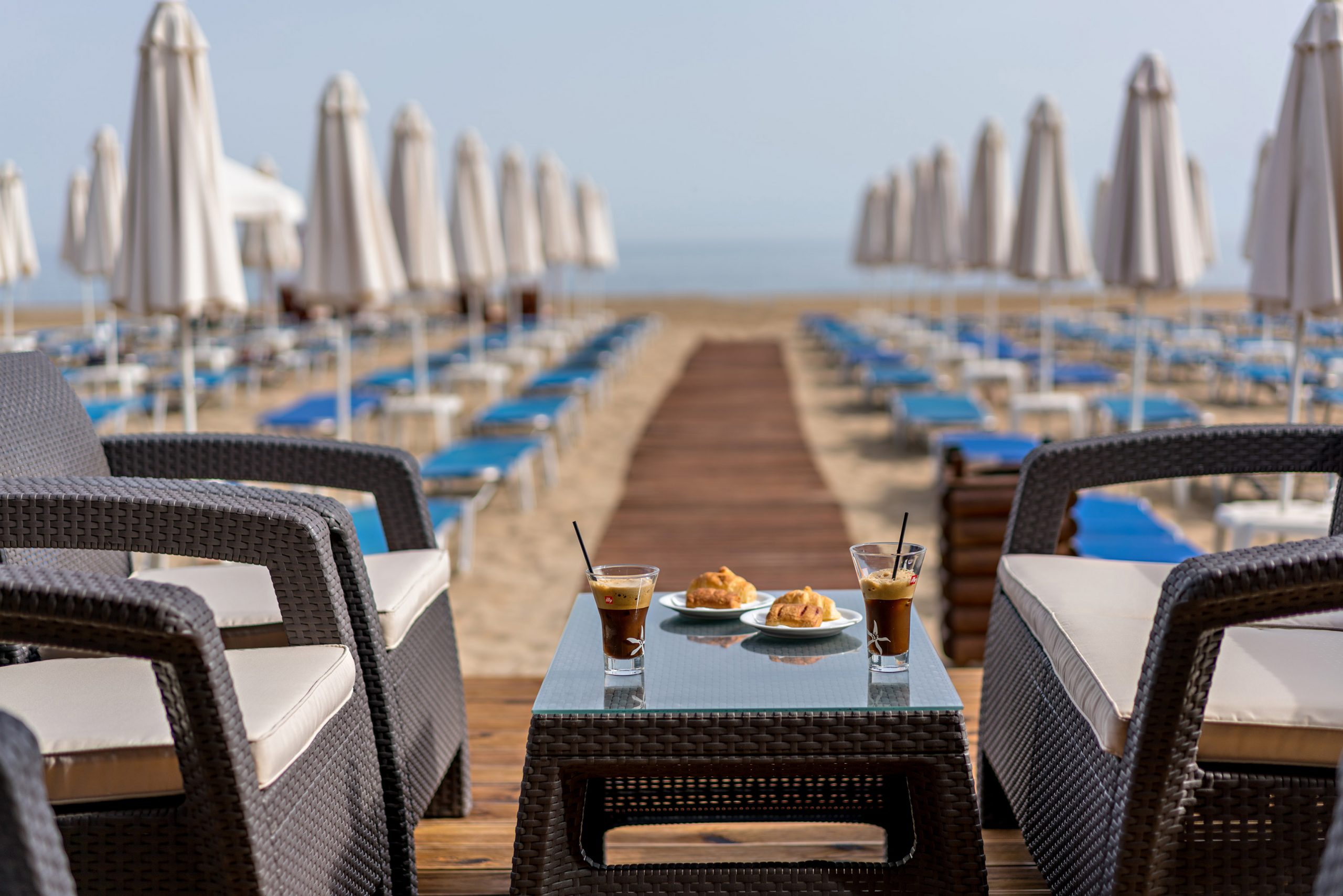 Ποτά και Ροφήματα
Δροσιστείτε στα Μπαρ μας, βρείτε το νόημα των διακοπών με την άριστη εξυπηρέτηση και ξέγνοιαστε περιτριγυρισμένοι από την φυσική ομορφιά του τοπίου.
Beach Bar "Θάλασσα"
Από το πρωί μέχρι το βράδυ.
Η απόλυτη χαλάρωση στο Μπαρ Θάλασσα στην καταπληκτική παραλία του Georgioupolis Resort Aquapark and Spa . Απολαύστε τα snack μας και τα αγαπημένα σας κοκτέιλ όλη την ημέρα. Γίνεται μέρος του υπέροχου ηλιοβασιλέματος και του εξωτικού τοπίου και χαλαρώστε με ένα ποτό δίπλα στην θάλασσα.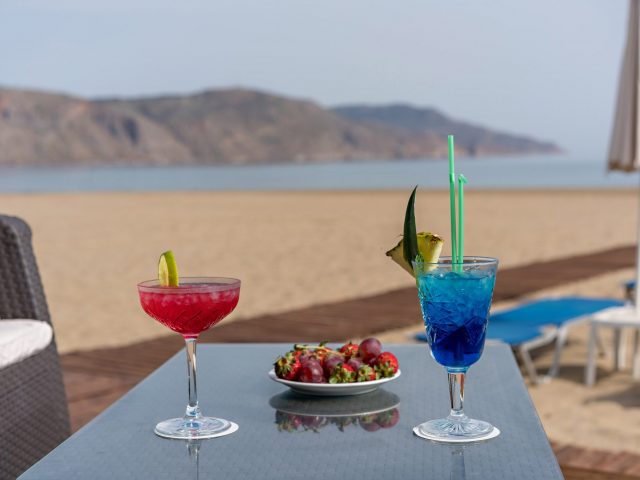 Roof Top Bar
Looking for a slice of class in a glass?
Το ιδανικό σκηνικό για βραδιές κάτω από τα άστρα με θέα τα εκπληκτικά Λευκά Όρη. Διασκεδάστε με το πρόγραμμα ψυχαγωγίας και θεάματος με την συντροφιά μουσικής, happenings και φυσικά με το αγαπημένο σας ποτό ή κάποιο από τα μοναδικά μας κοκτέιλ. Την ημέρα ξαποστάστε και δροσιστείτε με ένα αφέψημα ή αναπληρώστε ενέργεια με τα γευστικά σνάκ με θέα την κεντρική πισίνα του Ξενοδοχείου μας.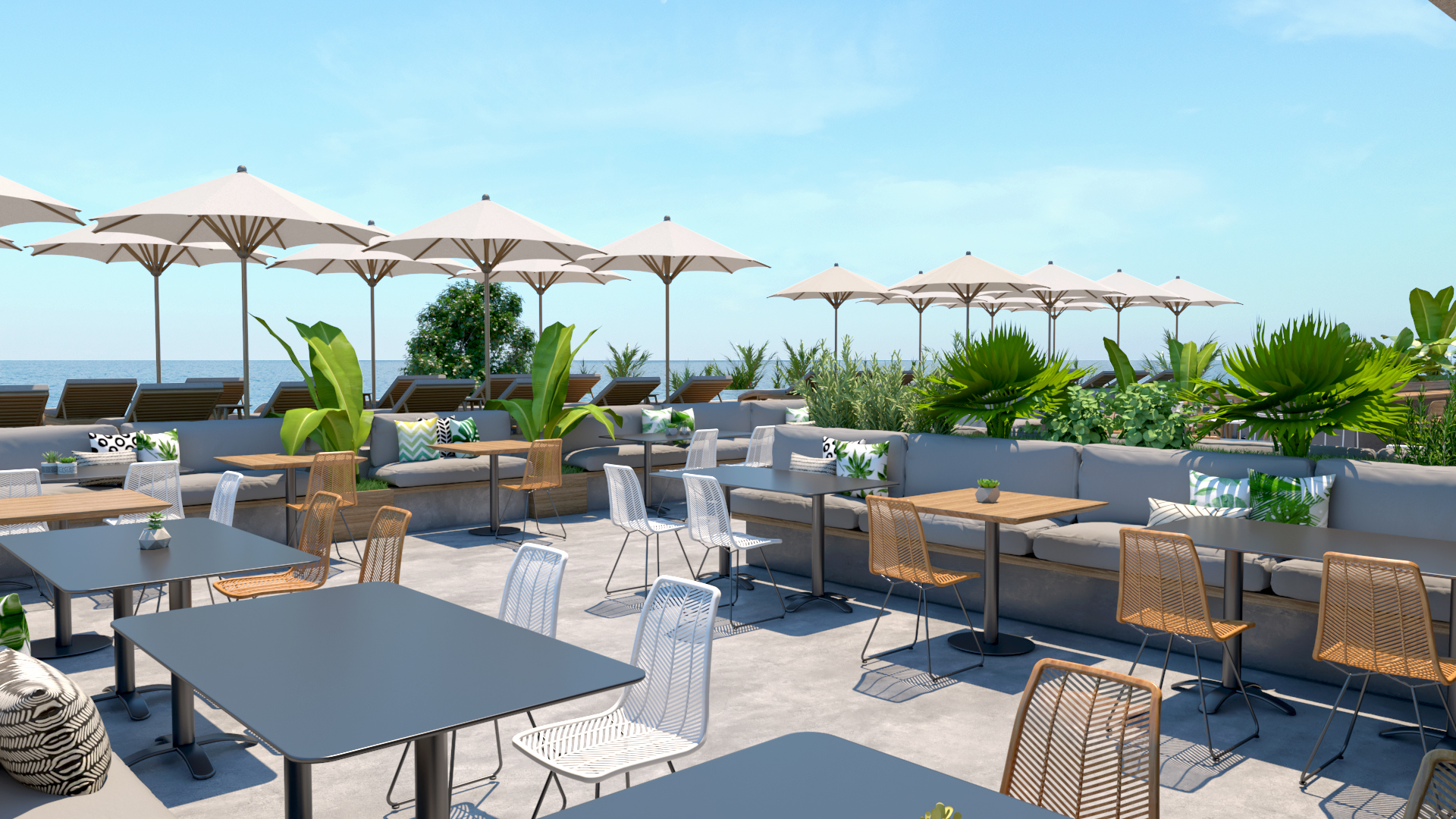 Χαρείτε τον ήλιο σε μια από τις ξαπλώστρες παρέα με το ποτό της αρεσκείας σας περιτριγυρισμένοι από τους κήπους μας και δροσιστείτε στα ρηχά νερά της πισίνας.